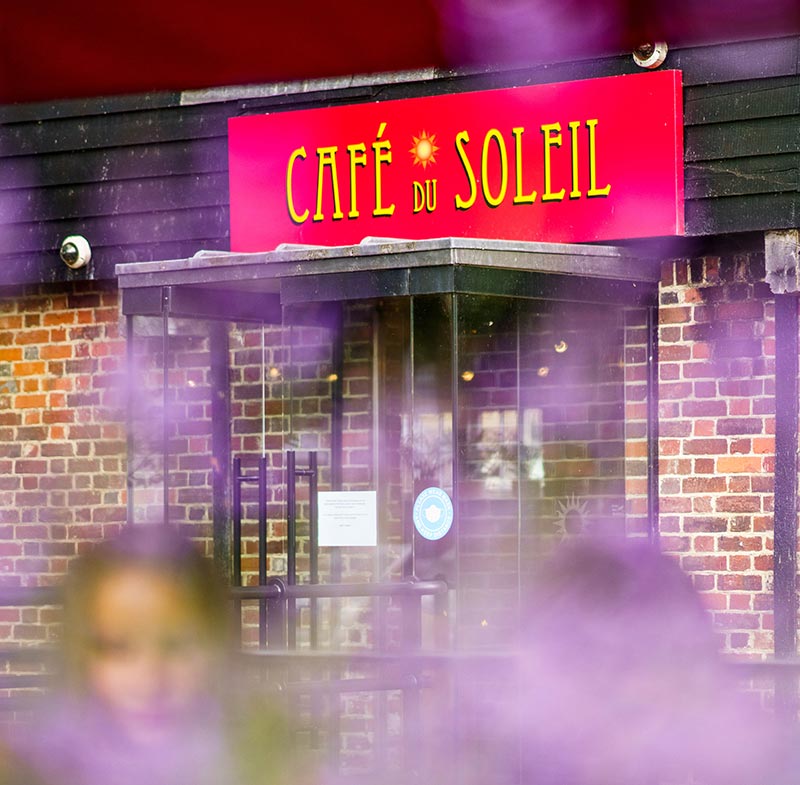 Café du Soleil opened in 2010 in the historic Woolstore, raised on the foundations of the 14th Century City Wall and constructed from reclaimed flints and ragstone blocks from its remnants, which ran along the riverbank from the Westgate Towers.
It was originally built in the 1820s, with recycled 17th century oak beams and posts, for the grading and storing of wool, and continued in this role until 1972. In the early 1990s, the foundations on the riverside were underpinned to prevent them from subsiding into the water, using the same technique employed to stabilise the Tower of Pisa. The walls were rebuilt and the roof reconstructed using Welsh slate.
The French-British team behind Café du Soleil created for this beautiful rustic building an entrance bridge across the river, an al fresco riverside terrace, a stylish indoor setting with a relaxed friendly atmosphere, and a menu that is a reflection of its name.