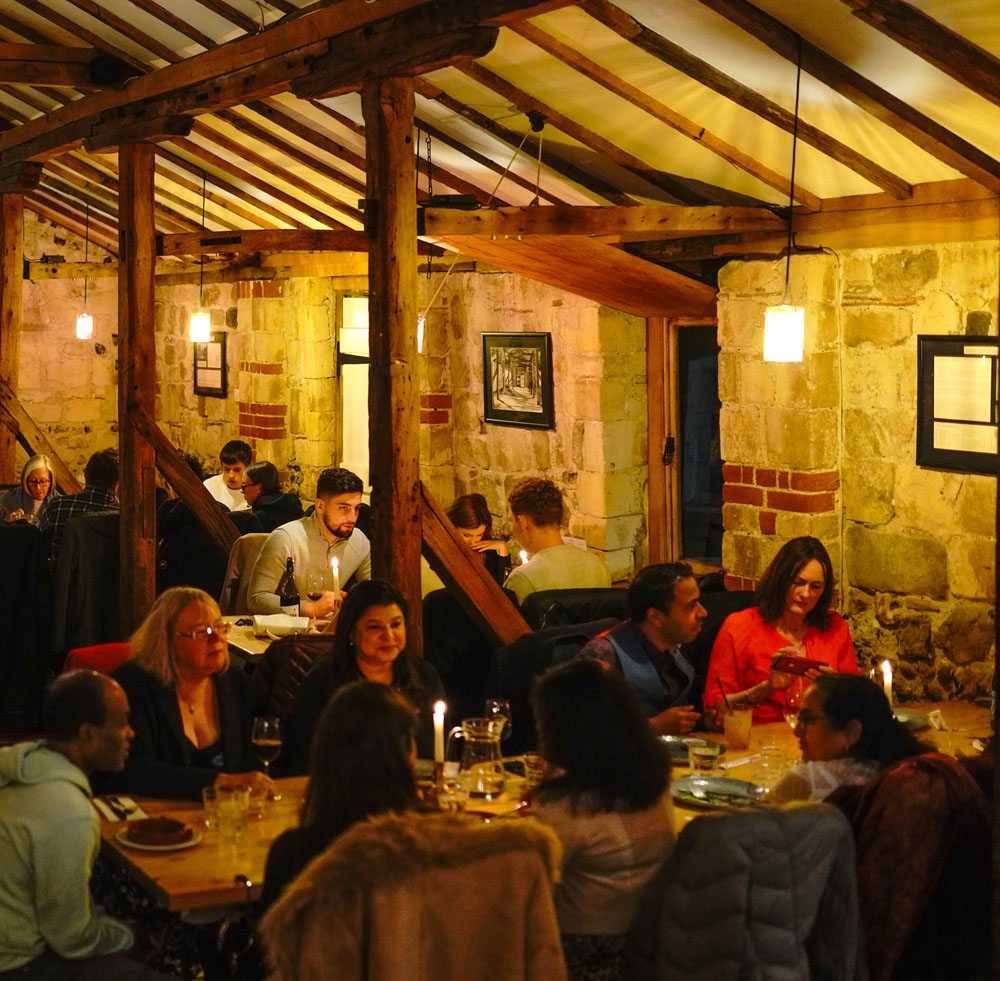 We have a beautiful Dining Room upstairs at Café du Soleil, available for private use, free of charge, for groups of 16 people or more (30 or more on Saturdays). The oak-beamed room with views out over the River Stour can be set up in different ways to suit your event, with a single banquet table (30 feet long) to seat up to 30 people, multiple tables to seat up to 55, or mixed seating and standing room for 70 for more informal events.
We offer a set menu made up of our most popular signature dishes, to make organising your meal easy, with the added benefit of fixed pricing. We also have cost effective buffet menus available for more laid back social occasions. If you have any special requests or dietary requirements please do not hesitate to contact us, as our chefs cook all of the food fresh to order, so we can make any adjustments as required, or indeed create bespoke menus on request.
There is a fully stocked bar, an independent sound system that allows you to play your own music and the room can even be decorated to suit the occasion, should you wish. This makes the private dining room the ideal venue for weddings, business meetings, club meals, anniversaries and birthday parties.